Exclusive Corporate Purchase Only For Petronas Mesra
Corporate Price + Free Shipping for order above RM200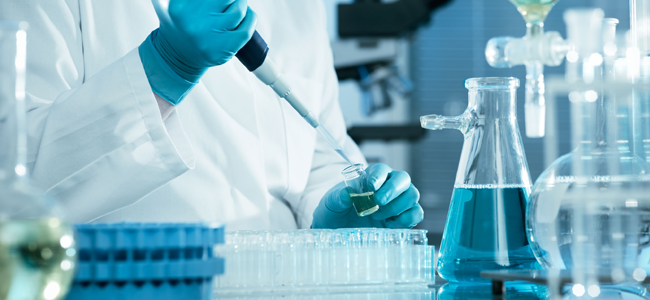 About Us
SaniShark products is manufactured by and trademark of Skyler Biotech Sdn Bhd (1206111-T). At SaniShark, we believe in providing the optimum hygiene level to our consumers to keep them safe with peace of mind in a protected environment.
Through extensive research and years of experience in the healthcare industry, Sanishark strive to provide healthcare grade hygiene to the public.
Credibility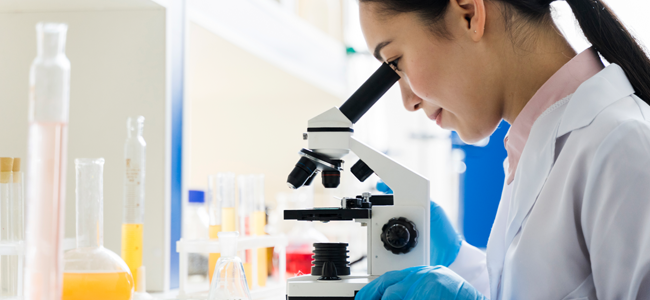 ---
LAB TEST CERTIFICATE BY SGS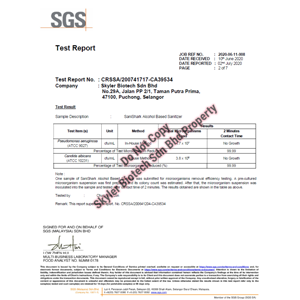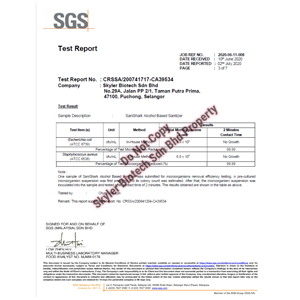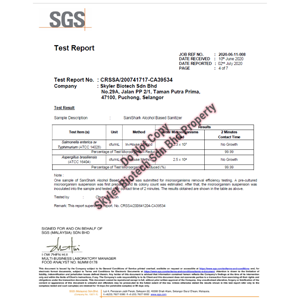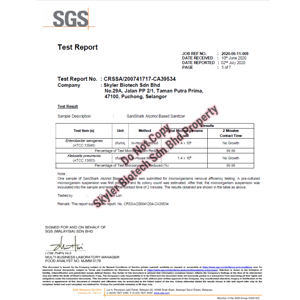 LAB TEST CERTIFICATE BY ALS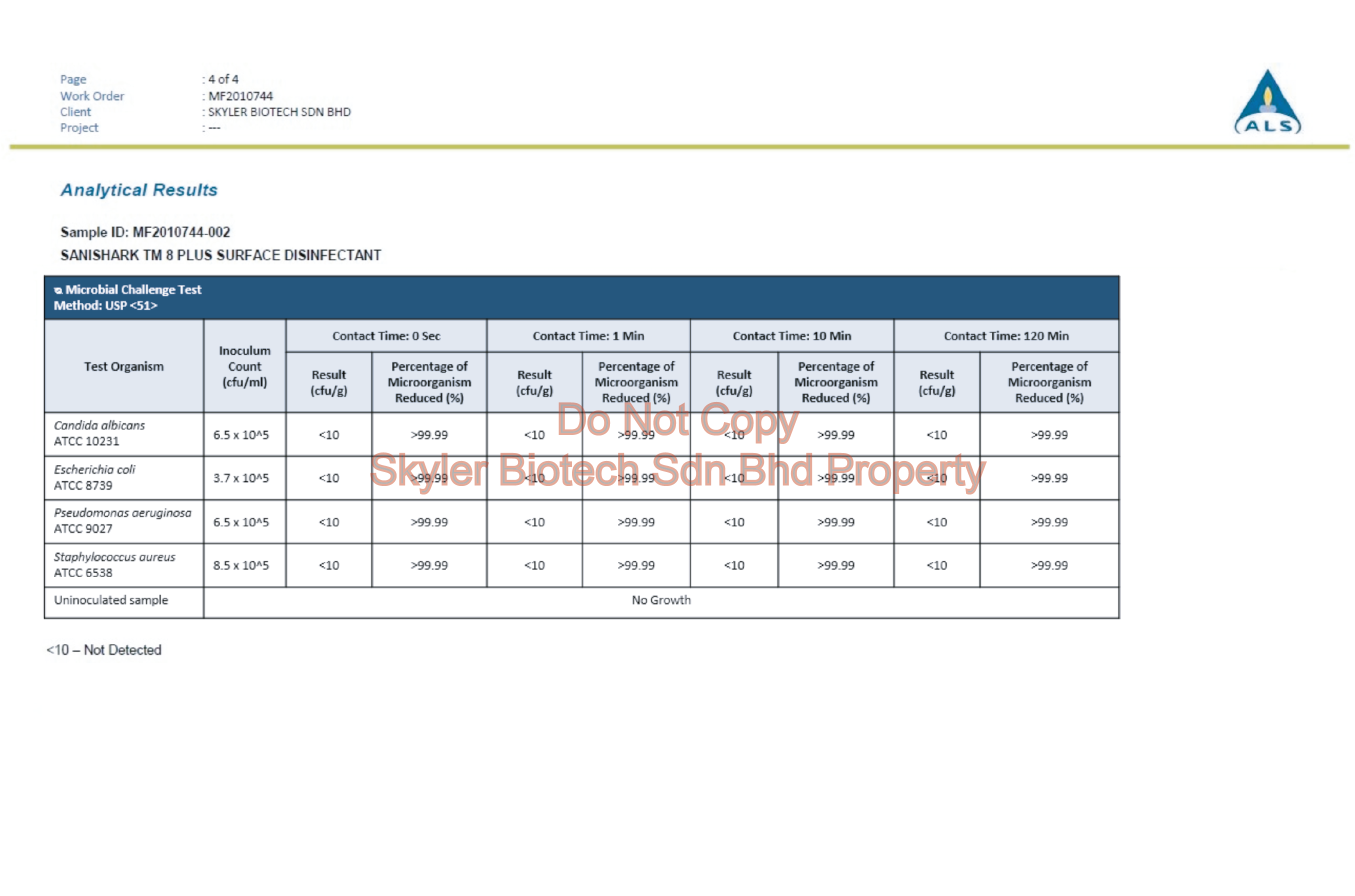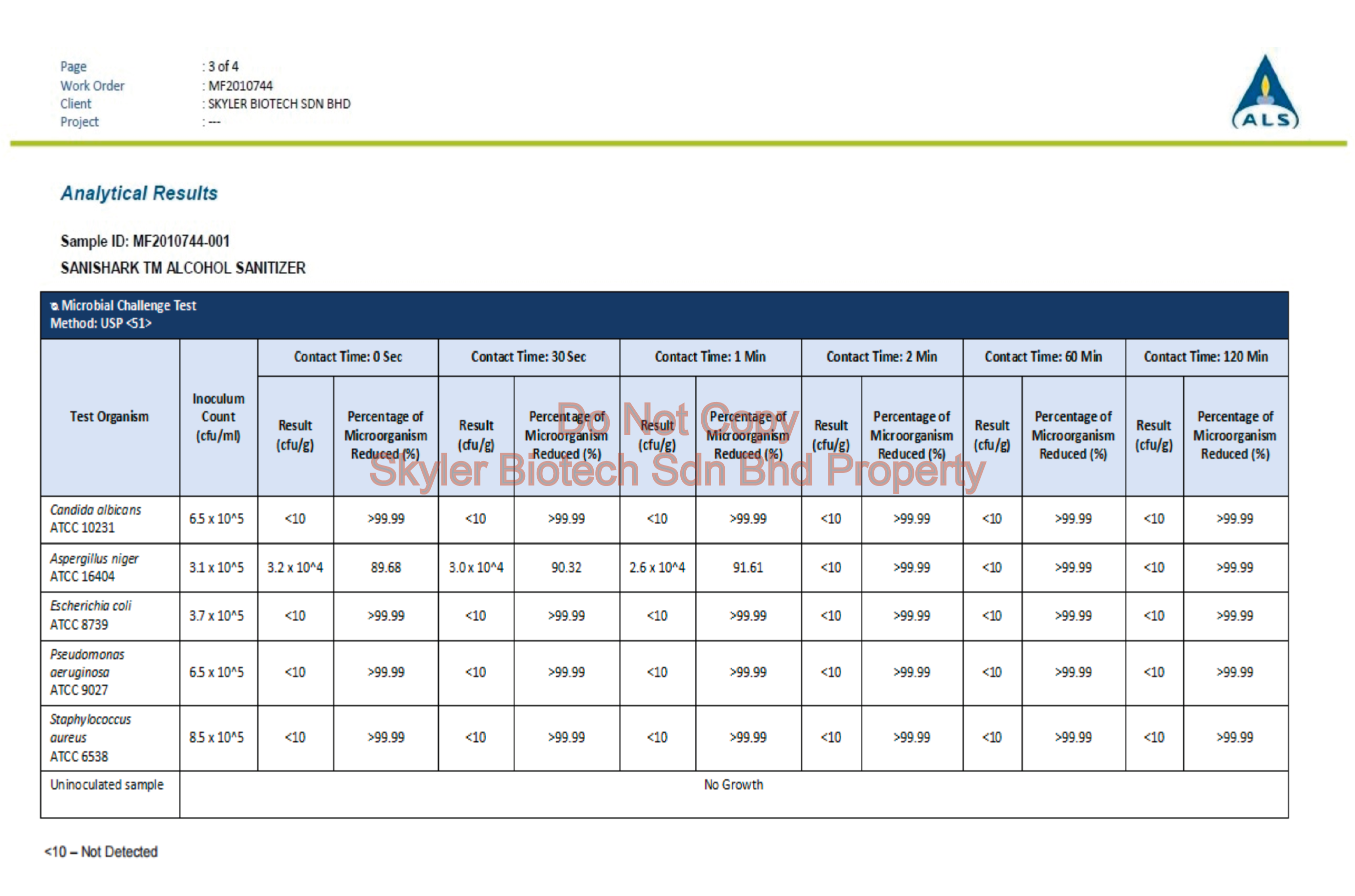 ---







---
We got you covered from every corner in the office
Did you know where are the high risk surfaces in your office?
Doorknob, lift button, queue machine (touch screen item), table, chair, toy, mouse, keyboard, phone.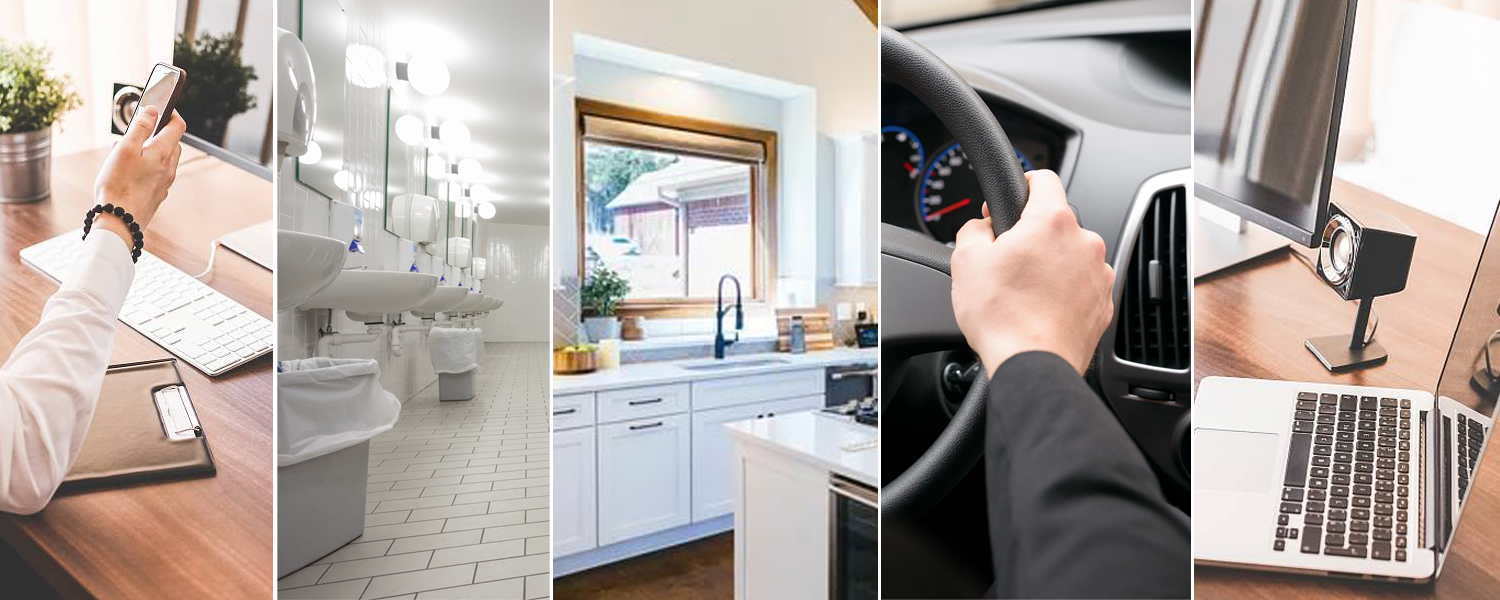 Disinfect Contaminated Surface
To stop virus from spreading and to control the outbreak, the best ways is to constantly disinfect High Risk Surfaces that are most likely to have viruses.